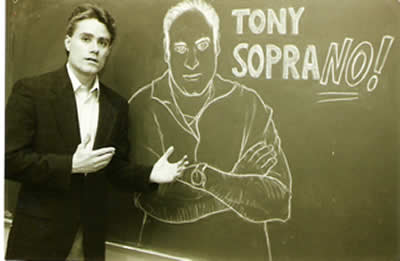 Debunking Stereotypes and Myths

Celebrating Our Legacy

See the documentary "Italy - Cradle of Civilization"
For over 100 years, Hollywood has portrayed Americans of Italian descent, our nation's fifth largest ethnic group (15-20 million), as:
criminals
boors
buffoons
bigots
bimbos
with precious little to counterbalance the rampant negative stereotypes. Education is the purpose of this web site: to combat these negative images with facts, figures and journalistic research. Hollywood's propaganda war against Italian-Americans has achieved such great success that audiences don't realize it as such in popular culture. Once the truth is revealed, Hollywood's obsession with anti-Italian images for what is "prejudice for profit", a form of ethnic discrimination, will become obvious.